Cambodia
Cambodia is brimming with opportunities.
ELIC began connecting with students in Cambodia in 2000 by sending a team of teachers to the capital, Phnom Penh. English skills are often important for employment in Cambodia, so university students in this beautiful country are eager to learn! We take joy in providing English instruction to students with various levels of experience and collaborating with local colleagues. The combination of rich tradition and Western influence creates unique opportunities for both exploring culture and building community with students, colleagues, and neighbors.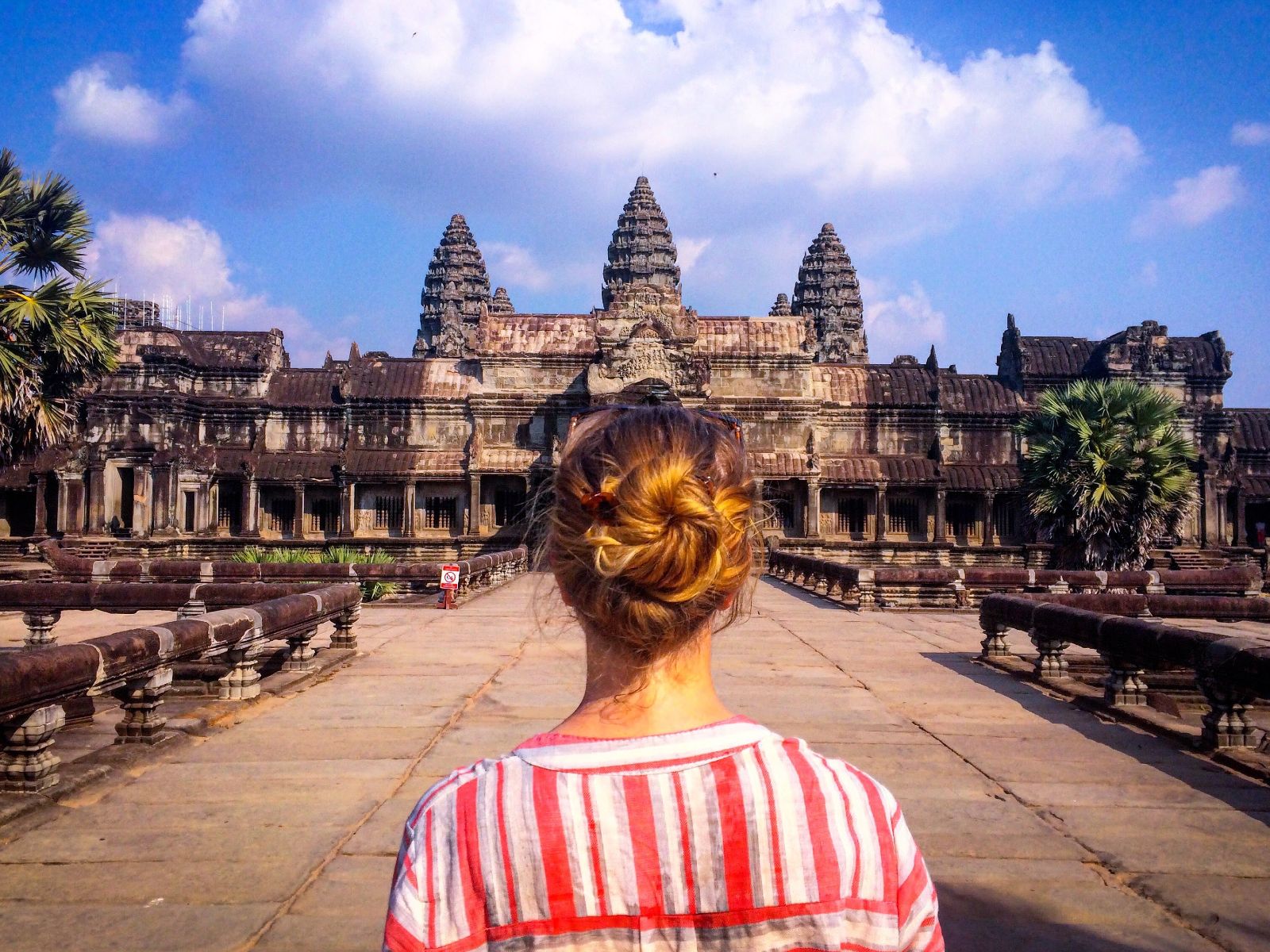 FAQs
What are the teaching and team time structures like?
What are the teaching and team time structures like?
Teaching hours and prep time vary widely from teacher to teacher. Materials from previous teachers who have taught the same courses mean that current teachers don't have to start from scratch.
Weekly team commitments also vary from one team to the next, but will consistently include things like faculty meetings, professional development sessions, mentoring, and life groups.
What does ongoing professional/personal development look like?
What does ongoing professional/personal development look like?
Personal development is encouraged through experienced leaders and member care specialists who walk alongside team members to facilitate growth through check-ins and feedback. Teachers grow individually and as members of their team.
New teachers attend a series of twelve professional development sessions throughout the year designed specifically for first-year teachers. After that, they attend at least three sessions each year. Classroom observations and feedback are also a part of honing teachers' skills.
What is housing like?
While it varies from case to case, housing in Cambodia is mostly covered by a stipend from the university or provided by the school itself.
In most situations, western conveniences like air conditioning, hot water heaters for warm showers, washing machines, and other appliances are either already provided or can be negotiated into the lease.
Country leadership helps to arrange housing. Then, teachers spend the first week focused on in-country orientation, getting set up in their new home, and learning how to find the necessities in their new setting with the help of their teammates.
What is it like to raise a family in Cambodia?
What is it like to raise a family in Cambodia?
One of the highlights of raising a family in Cambodia is its vibrant homeschooling community, which gathers regularly and provides many opportunities for kids to play and interact with each other.
Places such as climbing gyms, Crossfit centers, and soccer fields offer great alternatives to green spaces in the city, which are few and far between. However, there are many great hotels with pools and facilities that make it easy to enjoy a "staycation."
If only one spouse is teaching, the other will find no shortage of opportunities. Some contribute as member care specialists or volunteer with local organizations. There are also plenty of opportunities for hospitality which is highly valued here.
View More Opportunities
Make an impact globally.
Take the first step toward getting equipped to teach English overseas. We give you the tools, training, support, and team to impact a culture.