Go where your impact is
needed most
Teach English. Reach lives. Make a difference.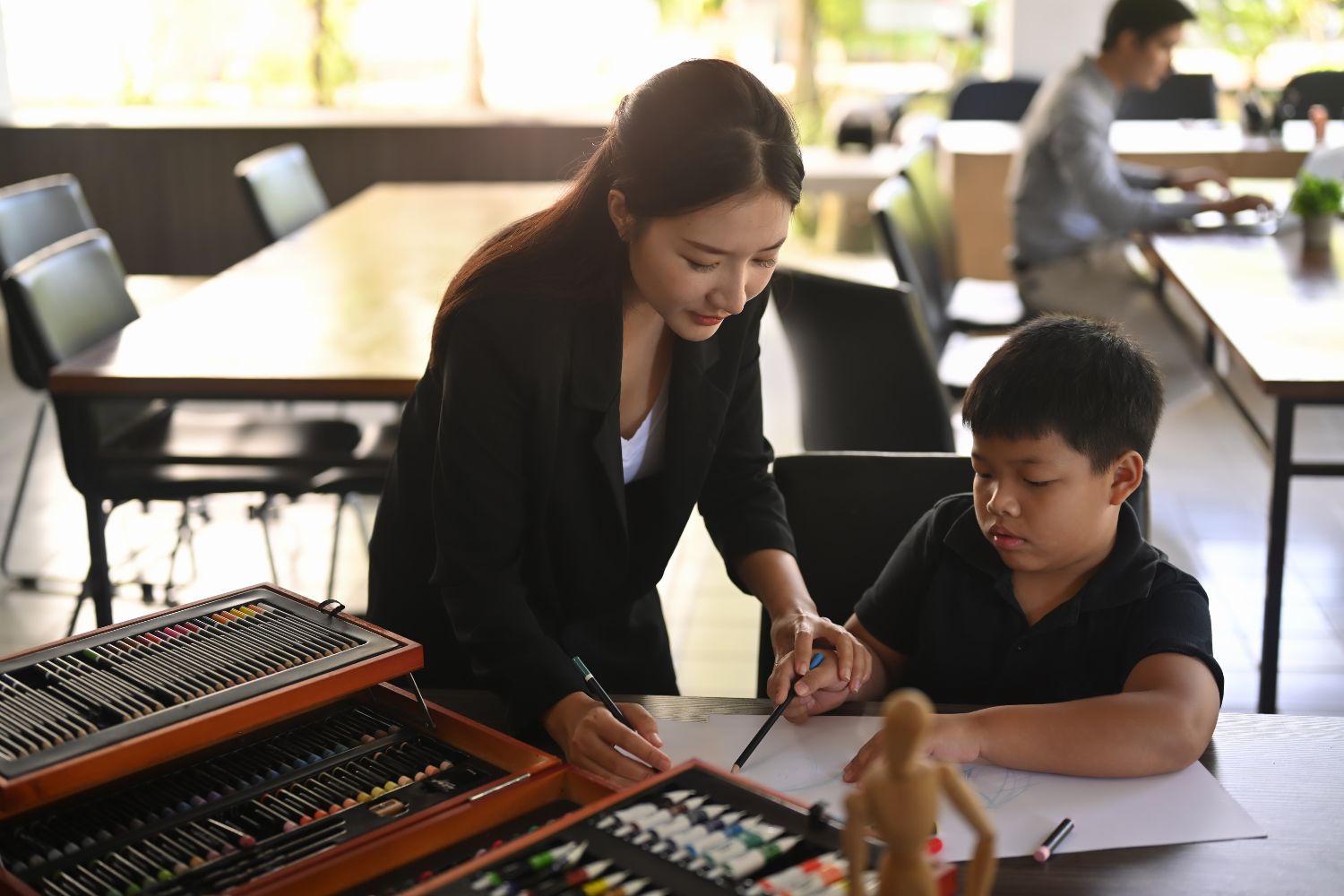 Where We Serve
You can equip future leaders in amazing places as you teach at a university, K-12 school, or language center.
Teams work together to invest meaningfully on campuses and in local communities overseas. The optional Master's+ program gives you even more ways to grow.


Why go long term
The value of committing to stay
I love the emphasis on team and member care. — Former ELIC teacher
In your first year, everything is new—an adventure of getting your bearings in a culture, job, and community like you've never experienced before. Then you go into your second year with seeds already in the ground, equipped with the tools and experience to thrive because of the work you did in year one.
Outside the Classroom
Building a life in your host country
Your schedule is strategically built to allow time for you to establish a healthy long-term balance and engage with local culture. This could include activities like:
Personal and Professional development
School clubs and English activities
Meals with students and friends
Exploring your host country
What sets us apart
The ELIC Legacy
New teachers join a legacy built on over forty years of excellence in education. Throughout this history, ELIC has emphasized a few key elements.
Long-term Partnerships
Professional Excellence
Teacher Care
We build strong partnerships with universities and institutions in our host countries. This helps us to stay long-term with confidence that the education we provide is of value to our hosts.
We are known for excellence in recruitment, screening, training, and ongoing professional development. This emphasis fills our teams with quality teachers who continue to grow.
We're serious about providing our teachers with hands-on support throughout all stages of the journey: pre-field training, teaching support, ongoing member care, and debriefing when they return. Our current teachers joyfully refer to "the ELIC family."
Go With a Team
Living and working in community
ELIC recognizes the importance of a positive community that you can rely on. Our teams are a vital part of what makes it possible to thrive overseas long term.
Your team will be full of people who share your desire to live and work together while serving students, teachers, refugees, and neighbors.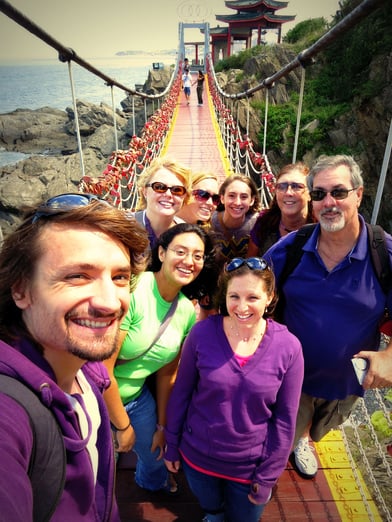 Pursue Your Master's
Make the most of your long-term program
Add Master's+ to your Legacy program to enhance your personal and professional growth while you serve your overseas community.
Master's+
Advance your career by working toward your master's or PhD while you teach. ELIC partners with accredited universities to offer tuition discounts of up to 57% off select master's programs.
Learn More
Committed to Care
We'll support you every step of the way
While you serve others, we serve you with cultural training, comprehensive medical insurance, and personal care designed to alleviate some of the challenges of cross-cultural living. Our emphasis on excellent member care is a distinctive priority for ELIC. When you are physically, spiritually, and emotionally healthy, you are better able to stay and care for those on your team and in your community.
Member Care Services
Supporting teachers from day one
Comprehensive Orientation
24/7 access to health and safety assistance through International SOS (ISOS)
Connection to visa, flight, and travel assistance
Personal support from member care specialists in your region
Excellent worldwide health insurance coverage
Quality retirement and financial advising
Newsletter design and mailing
A host of other resources to help you grow professionally and personally
Step 1
Get Started
Fill out this form to connect with a candidate advisor about opportunities.
Step 2
Apply Online
Fill out our online application.
Step 3
Tell Us More
Your candidate advisor will set up a time to discuss how your unique gifts and abilities could help you thrive on a team overseas.
Step 4
Prepare to Go
Your Candidate Care Team and support raising coaches will walk with you to help you confidently prepare for your new home and life overseas.
Step 5
Train
During ELIC's comprehensive orientation, you will earn your TESOL certification, learn about your host culture, and prepare for the challenges ahead.
Step 6
Go
Travel to your host country to complete your training and join your team!
Are you ready to go?
We're looking for faith-filled people with:
A bachelor's degree in any field.
English fluency. (IELTS level eight or nine for non-native speakers)
An aptitude for teaching: ELIC provides comprehensive training, including a graduate-level TESOL certificate, for all long-term teachers. Prior teaching experience is not a requirement.
A commitment to working, learning, and growing alongside a team of people who share your excitement for this global work.